I AM A VISITOR AND I HAVE A QUESTION
Please check this FAQ and we're hoping this page can provide our visitors the information on commonly asked questions or concerns and answers about a specific topic. If you can't find anything you need on this website or the answer from the FAQ, please do not hesitate to contact [email protected].
Please do not send us junk, sales, or promotion email, any junk email will be ignored. Thank you.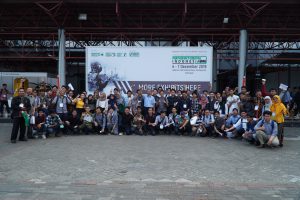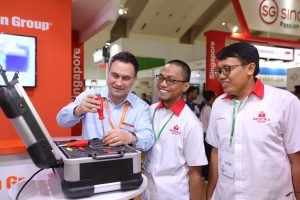 Am I eligible to attend? Machine Tool Indonesia opens to Business / Trade Visitors, and Individuals Seeking Business and Investment Opportunities mainly in the manufacturing industry. See the event information here.
Where is the show located? The show is located at Jakarta International Expo, Kemayoran – Jakarta. Click here for the detail of this venue.
What are the show hours?

Wednesday – Friday, 6 – 8 December: 10 AM – 6 PM (WIB/GMT+7)

Saturday, 9 December: 10 AM – 5 PM (WIB/GMT+7) 
When is the last entry and how long do visitors usually spend time in the exhibition? The last entry is 1 hour before the show is closed and usually, visitors will take a minimum of 3 hours – the timing might vary for each visitor.
How do I register as a visitor to the exhibition? Kindly pre-register before visiting the show as we no longer provide old-school onsite registration (one email address one registrant only). Click here to register.
Do I have to pay an entrance fee to attend the exhibition? Attendance for the exhibition is complimentary for visitors.
I did not receive any pre-registration confirmation email / I lost my pre-registration code, can you re-send it to me? Our office representative will be happy to assist you with this issue. Click here for more details.
I have already registered last year; can you do it on my behalf? All visitors (repeat and/ or new) are required to register for the show. 
I have already pre-registered, but I can no longer attend the show due to unforeseen circumstances. Can I give my code to my colleague? Each code is assigned to each individual visitor. All visitors are required to register for the show.
When I will receive my visitor badge? As part of our sustainability program, we no longer print visitor badges, unless you're a gold visitor or VIP. You may collect your gold visitor badge upon presenting your gold visitor invitation with a unique code via dedicated on-site check-in at the show.
Is the QR Code valid for all four days of the show? Yes, it is valid for four days to enter all of the exhibition halls.
I do not have a business card. Will I still be able to attend the show? Every business/trade visitor or individual seeking business and investment opportunities is welcome to visit Machine Tool Indonesia, subject to admission guidelines. 
Is there a dress code to enter the exhibition? All visitors are requested to be in business attire kindly be advised that singlets, shorts, bermudas, sandals, and slippers are not permitted in the exhibition.
I want to receive event updates. How do I go about doing so? You can receive event updates by filling in your details and email address here.
Do the media need ID to enter the show?  Yes, they do, please prepare your valid ID and name card. Then our media fellas can proceed to register at media registration in all registration counters. To contact our representative or media collaboration, please reach Ms. Nadia, nadia(at)pamerindo.com.
Do I need a visa to enter Indonesia? Please register to get your business visa in advance and check at the embassy or consulate closest to your area, for further instruction. As the policies will be readjusted according to the situation, we suggest you double-check with the Indonesia embassy closest to your area to get the most up-to-date information and clarify any other details and questions you may have pertaining to your visa application. 
We are looking forward to welcoming you to the exhibition!