WHERE
Jakarta International Expo, Kemayoran
WHEN
30 Nov – 2 Dec 2022
(Wed-Fri): 10 am – 6 pm
3 Dec 2022 (Sat):
10 am – 5 pm

EXHIBIT PROFILE
Manufacturing machinery, equipment, materials and services.

YOUR INDUSTRIAL SOLUTION EVENT FOR MANUFACTURING INDUSTRY
Taking a theme Towards Industry 4.0, the 2019 edition has occupied with more than 1,500 exhibiting companies from 39 countries, and 22 international gorup pavilions. Providing variety of onsite activities: business matchmaking, Tech-Talk Corner, live demo, Digital Innovation Manufacturing seminars, and media gathering, the exhibitions has successfully attracted over 35,000 trade attendees in just 4 days!
Co-located with four other industries events including Manufacturing Indonesia, Tools & Hardware Indonesia, Industrial Automation & Logistics Indonesia, and Subcon Indonesia, the exhibitions have become the most trustable and largest manufacturing trade show for machinery, supplies, and equipment exhibitions in Indonesia – all under one roof!
PLAN B IS HYBRID: MANUFACTURING SMART EVENTS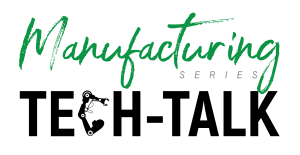 Unlock your digital potential and build your product's digital DNA, ahead of your competitors by getting connected with worldwide networks by using digital products.
A seamless opportunity that provides more exposure to any brands before AND during the show! By joining our selection of digital products, exhibitors can get maximum exposure for their products and services. In the past two years, we have successfully held our main digital activities to occupy this industry's needs – from digital showroom, business meetings, webinars, all the way to Virtual Expo. This 360 degrees online marketing solution will not let any products and services miss the eyeball of the exhibitors' target audience! Join the 2022 edition and get connected with the decision-makers, purchasing, engineers, or key trade buyers for the manufacturing industry in Indonesia.
Contact our Sales Representatives for further information.
A HIGHLIGHT FROM 2019 EDITION
92
.
69
%
Collect Market Information
Machine Tool Indonesia has big influence on industrial activities for our country, this exhibition provide us with challenges and opportunities to introduce new technologies that gives us big chance to increase on company sales and gain new customers.
Machine Tool Indonesia is a highly international trade show. A very effective way and good platform to grow the business industry, which shows many opportunities and bring the picture for future market. We really looking forward for Machine Tool in bigger scale and more attractive.
HEALTHY & SAFETY STANDARD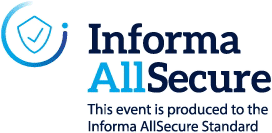 Your safety is our utmost concern! We have safety standards at our events and we are committed to bringing the best services to the industry. Whether they are our exhibitors, visitors, speakers, sponsors, media, all customers can come to our events to connect, learn, know more, and as well as do more business – effectively, safely, and with confidence.
In a post-COVID-19 environment, all Pamerindo Indonesia events will continue to prioritise the health and safety of colleagues and customers, and in the first instance. It will be run in accordance with official government and local authority guidance, as well as any venue or location-specific regulations.
We have prepared the Pamerindo Indonesia AllSecure booklet, best practice guidelines, and standards that raise the bar on delivering safe, hygienic, productive, and high-quality organised event experiences. Read the full standards here >>

Sustainability at Pamerindo Indonesia
We're proud of our commitments to sustainable business and our achievements in embedding sustainability into everything we do. It's our ongoing mission to embed sustainability into everything we do and help our customers and specialist markets do the same. From our operations and business practices to the knowledge and information we provide to our customers and communities, we're committed to making a positive impact. Read more››
« DELIVERING SUSTAINABILITY, NOW AND INTO THE FUTURE »
Countdown to Your Industrial Solution Event
0
Weeks
0
Days
0
Hours
0
Minutes
0
Seconds