GAIN BENEFIT
&

USE ALL OF THE FEATURES FROM OUR DIGITAL SHOWROOM
Take advantage of Manufacturing Indonesia Digital Showroom opening on December 2-4: The virtual business matching program hosting over 100 products, more than 40 exhibitors, online meetings, private meeting sessions, group meeting session, face to face meeting video calls, powered by an AI networking platform, invite-only round table rooms, exhibitors' product showcase, and much more. Sign up today and make the most of our—your—virtual event!
START BUSINESS MATCHING HERE! ACCESS DIGITAL SHOWROOM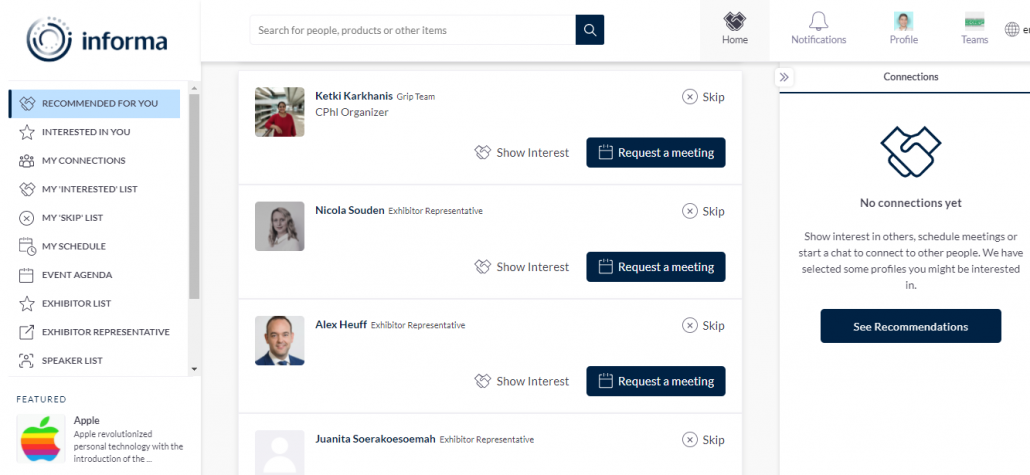 Our networking platform gives you a head start in meeting with potential clients, and scheduling meetings before the event.
WHY SHOULD YOU JOIN DIGITAL SHOWROOM/BUSINESS MATCHING?
The state-of-the-art virtual platform which enables all possible interactions and a clear ROI
Real-time tracking and reporting
AI-enabled business matchmaking
Over 100 products by exhibitors and a dedicated calendarization and promotion of their virtual activities
Live product showcasing open for 3 days
Seamless content syndication and second-screen features
MAIN ADVANTAGES OF DIGITAL SHOWROOM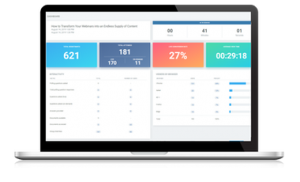 INBOUND LEADS
The Inbound Leads section features profiles of people who have shown interest, connected, or interacted with you, your team members, and/or company profile. The section is dynamic, as the profiles will remain on the list until you take action on them by requesting a meeting, showing interest, or skipping the profile.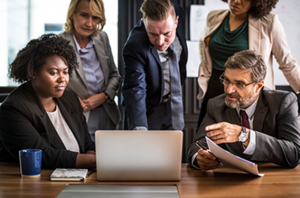 1 ON 1 MEETING ROOM
Congregate with senior attendees and hold 1-to-1 meetings.
SOCIAL PROFILE
Individual access to personal content and user settings.